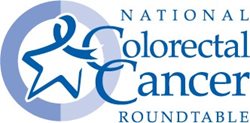 AMSURG has joined in the national initiative with the Colorectal Cancer Roundtable to increase awareness of colon cancer and to work to ensure that 80% of adults take advantage of potentially life-saving colorectal cancer screening. AMSURG is a leader in ambulatory surgery center management and partners with more than 160 endoscopy centers. In 2019, our centers performed more than 600,000 colonoscopies, responding to the increase in cancer-related deaths among people.
By joining the 80% in Every Community effort, AMSURG pledges our resources and time to make certain that every community we serve benefits from increased colorectal cancer screening rates. Colorectal cancer is the second leading cause of cancer deaths in the U.S., when men and women are combined, and causes considerable suffering among more than 145,000 adults diagnosed with colorectal cancer each year. Additionally, over 50,000 people are expected to die from the disease this year alone.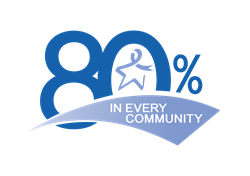 When adults get screened for colorectal cancer, it can be detected early at a stage when treatment is most likely to be successful, and in some cases, it can be prevented through the detection and removal of precancerous polyps. Colonoscopy is considered the gold standard in colon cancer screening as it is the only screening that can both detect and prevent colorectal cancer.
To date, more than 1,700 organizations have committed to the shared goal of increasing colorectal screening rates to 80% and higher for adults aged 50 and older. By partnering together, we will reduce barriers to screening in our community and save more lives.
For more information about colorectal cancer, visit AMSURG's education-focused website stopcoloncancernow.com.