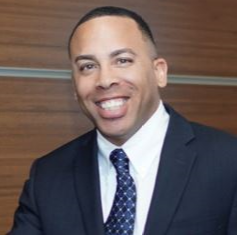 Commitment to the mission is critical for active duty and veteran military. The military professionals who make up Envision Healthcare are committed to our mission of improving life in our communities one moment at a time. In recognition of their efforts, we are proud to share the stories of some of Envision Healthcare's talented and dedicated military professionals.
Envision Healthcare is proud to feature Sean Penn, IT Project Manager, AMSURG, as part of our ongoing recognition of military professionals who have served their country.
Envision Healthcare may not require their employees to put their lives on the line daily, but AMSURG IT Project Manager Sean Penn's years of military service helped him realize no detail is too small or insignificant.
Penn served in the United States Army at Fort Campbell in Kentucky, and he completed tours every other year in Iraq and Afghanistan. He was a motor transport operator, referred to in the Army as an 88M or "88 Mike." His job involved supervising and operating wheel vehicles to transport personnel, cargo and medical supplies. As the backbone of the Army's support structure, 88 Mikes provide advanced mobility on and off the battlefield.
"I was always on the security team," Penn explained, "which meant I was responsible for five people on the truck: the driver, commander, one or two soldiers and me. For every line haul or truck, there would be three or four security trucks. Anyone who drove trucks was a target for an improvised explosive device (IED) or capture."
Being an 88 Mike taught Penn to be precise and notice details. "Part of our responsibilities were monitoring the terrain and tracking whether anything had changed from the night before. Any change in the landscape could mean someone had buried a roadside bomb or a dead animal could contain an IED. I never lost anyone in combat, so my commanding officers always put me on the same job."
When Penn was at Fort Campbell, he served as non-commissioned officer in charge (NCO-IC) in the company's S1 Shop, or what civilians would refer to as human resources. As a non-commissioned officer, his job was to take care of soldiers and act as a liaison to coordinate support for the families. "If a soldier got distracted or could not concentrate, it often meant there were problems at home. Often, military wives and children can feel isolated and alone, so I would arrange visits from the chaplain or garrison family support services. NCO-ICs are required to know the ins and outs of soldiers' lives."
Penn relies on many of his military skills to perform his duties at AMSURG. "In Afghanistan, I was responsible for knowing the location of every soldier, weapon, uniform, provision, health record and piece of equipment," he explained. "As a project manager, I use the same skill set to set up, build and pull resources. Efficient communication is essential in a corporation, and I am responsible for ensuring the proper flow of communication."
Penn points out that attention to detail is just as necessary on low-level projects as it is on high-level projects. Whether he is setting up a room for a meeting or migrating users from the AMSURG platform to the Envision platform, he goes through the same process. "It is my job to monitor resources, timing and communication," he said. "An essential part of what I do is just knowing with whom I need to speak and when. It is really about managing people and expectations."
Jackson Moser, IT Project Specialist, and Justin Mooneyhand, MBA, PMP, CPHIMS, Senior Director, IT Project Management, appreciate working on Penn's team because he leads by example and he challenges others to give their best. Moser describes Penn as "an effective communicator, leader and manager," while Mooneyhand says Penn "has strong discipline that translates well to the civilian and business realm."
The Benefit of Hiring Veterans
Penn is not the only military veteran in AMSURG's IT department, as he is joined by Senior IT Service Desk Analyst Herbert Hall. A fellow Army veteran, Hall was stationed at Fort Campbell at the same time as Penn, although they never met.
Having military experience provides a kinship that goes beyond words. "At any point, Herbert and I can give each other a look and have an understanding. When you are with individuals who are likeminded and have similar experiences, you understand each other."
Penn said he encourages military professionals to seek employment opportunities at AMSURG, advising servicemembers transitioning out of the military to "be patient for the jobs they want. The civilian workforce is quite different because it does not have the same funding and technological resources to focus on the future and innovation."