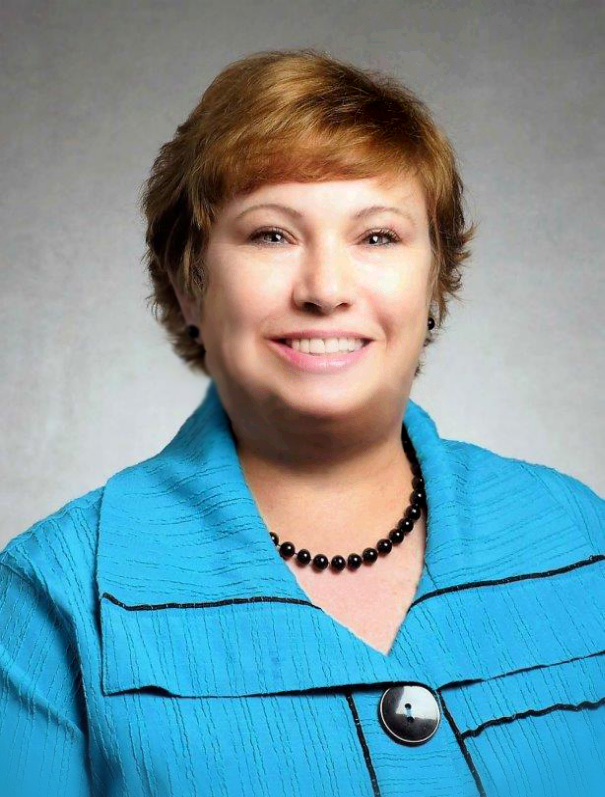 From their earliest days in basic training, all soldiers learn the U.S. Army's core values. Seven values define what it is to be a soldier, and among them is selfless service. Soldiers serve their country and do their job without thought of personal gain. If each soldier goes a little further and gives a little more, then the goal can be reached together.
Lori Seymore, MBAHM, RN, CPHRM, made the decision to serve when she enlisted at the age of 17. And while she did not expect to be deployed to Iraq in support of Operation Desert Storm just one year later, she saw the opportunity to prove that the values to which she swore an oath were more than just words.
"It was eye-opening to be in a helicopter and watch Iraq Scud missiles whizzing by, only for them to be blasted out of the sky by U.S. Patriot missiles," Seymore remarked. "But I decided to enlist because of the opportunities the Army presented me and that meant I'd face risks, but I was there to do my duty and serve."
Five years ago, tragedy struck Seymore's family with the sudden death of a close relative. Called once more to serve, Seymore drew on her military values to put the needs of others before her own.
"One of my first cousins died from a sudden illness, and she left behind a one-year-old daughter who was basically an orphan," Seymore said. "If someone didn't step up and take custody of her, that baby was going into foster care, and to me, that was an unacceptable outcome."
The Army's core values taught Seymore to hold herself to a higher standard. And whether it is in her personal life, or in her role as Vice President, Clinical Risk Management for AMSURG, Seymore sees selflessness and supporting others as her way to lead.
Activated Into Service
Seymore joined the U.S. Army Reserve, before being activated and deployed to Iraq as a surgical technician with the 912th MASH unit. Supporting the 1st and 3rd Armored Division, Seymore quickly found herself assisting on surgeries alongside military physicians, nurses and anesthesiologists in pop-up tents and deployable medical (DEPMED) surgical units in the deserts of Saudi Arabia and Iraq.
Deployment to an active war zone, Seymore said, honed several traits she now relies on as a professional.
"The military does a great job of developing resilience in its soldiers," Seymore said. "The Army has a buddy system, which means you have a partner at all times. Therefore, you're not alone if you're walking through sand in boots with a 50-pound ruck sack on your back. But this also means that if your buddy goes down, it's on you to carry their weight for them.
"You always have someone relying on you in the military, and that resilience you develop serves you well (as a civilian)."
Life as a Civilian
Seymore returned stateside, completing her education before transitioning into civilian work. She would work for several smaller healthcare companies before joining AMSURG in 2012. Seymore said her experience with AMSURG has been positive, seeing in the company's culture the same call to serve that the Army preaches to its soldiers.
"The leaders at AMSURG take good care of their people and their patients. AMSURG is focused on safe, high-quality, patient-centered care delivered by an incredible team of employees. The military has the same mission, focusing efforts on high-quality, soldier-centered training and readiness to support our country." Seymore said. "At the highest levels of AMSURG, conversations are always taking place on what can be done to better empower people to do their best work."
Sometimes referred to as "servant leadership," Seymore uses that philosophy as a guide for leading her own team of employees.
"The Army taught me to be disciplined, goal-orientated and people-focused," Seymore said. "Leaders in the military are willing to go above and beyond. For me, that means I'm at work by 6 or 6:30 in the morning, getting a plan together for the day, setting goals and working to help my team reach them.
"I think you lead by building trust and confidence in your team, and for me, the best way to do that is by making sure I'm going beyond to give them the skills, training and direction they need to do their best work."
Life at Home
When she made the decision to adopt her late cousin's child, Seymore said she was simply making the only acceptable choice. There were other options, but to someone oath bound to the Army's core values like selfless service, opening her home was the only decision that made sense.
Now the mother of a healthy and happy six year old, Seymore said she sees motherhood as a chance to repay the Army – and her family – by passing on the values instilled in her to her own daughter.
"My grandparents and the Army worked hard to instill core moral and ethical values in me, and that's what I'm doing now for my child," Seymore said. "I tell her, 'You can do or be anything. You just have to be determined, dedicated, honest and put in the work.'"