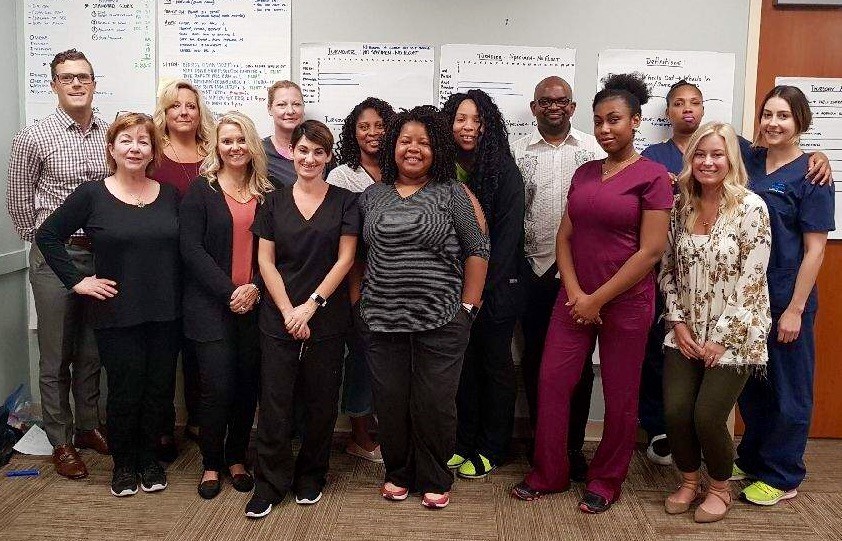 AMSURG's process improvement team recently led a Kaizen event aimed at improving turnover times at a Maryland center. Ninety days after the collaborative event, the sustained improvement was a 33 percent reduction in room turnover time, from 15 to 10 minutes between patients.
Certified Kaizen facilitator, David Mayer, led the two-day Kaizen event and the team consisted of AMSURG corporate staff as well as the center's clinical and operational staff. Collaboratively, they identified opportunities for improvement in all areas of center operation, including pre-op, anesthesia, patient consent, procedure specimen/report input, GI Tech tasks and PACU. During the event, the team implemented 12 key changes through best practice standardization, creative problem solving and visual management tools.
AMSURG's process improvement team specializes in eliminating duplication and reducing non-value added elements of key operational processes, allowing ASCs to run more safely and efficiently. To learn more about a partnership with AMSURG, contact us.